Limo Hire Joondalup: The Ultimate Luxury Ride
Experience the luxury and style of limo hire with Allure Limousines in Joondalup for your wedding car or special occasion limousine hire services.
Let us transport you on an extraordinary journey where you can indulge yourself amidst opulent sophistication that will make your event truly remarkable.
With a premier limo hire service, our team is dedicated to providing an unforgettable ride every time!
Key Takeaways
Allure Limousines offers luxurious limo hire in Joondalup with a variety of vehicles and professional chauffeurs.

Their interiors are comfortable and modern, ensuring a safe and enjoyable ride for any occasion.

Allure Limousine Service is committed to customer satisfaction with competitive pricing & satisfaction guarantee!
Introducing Allure Limousines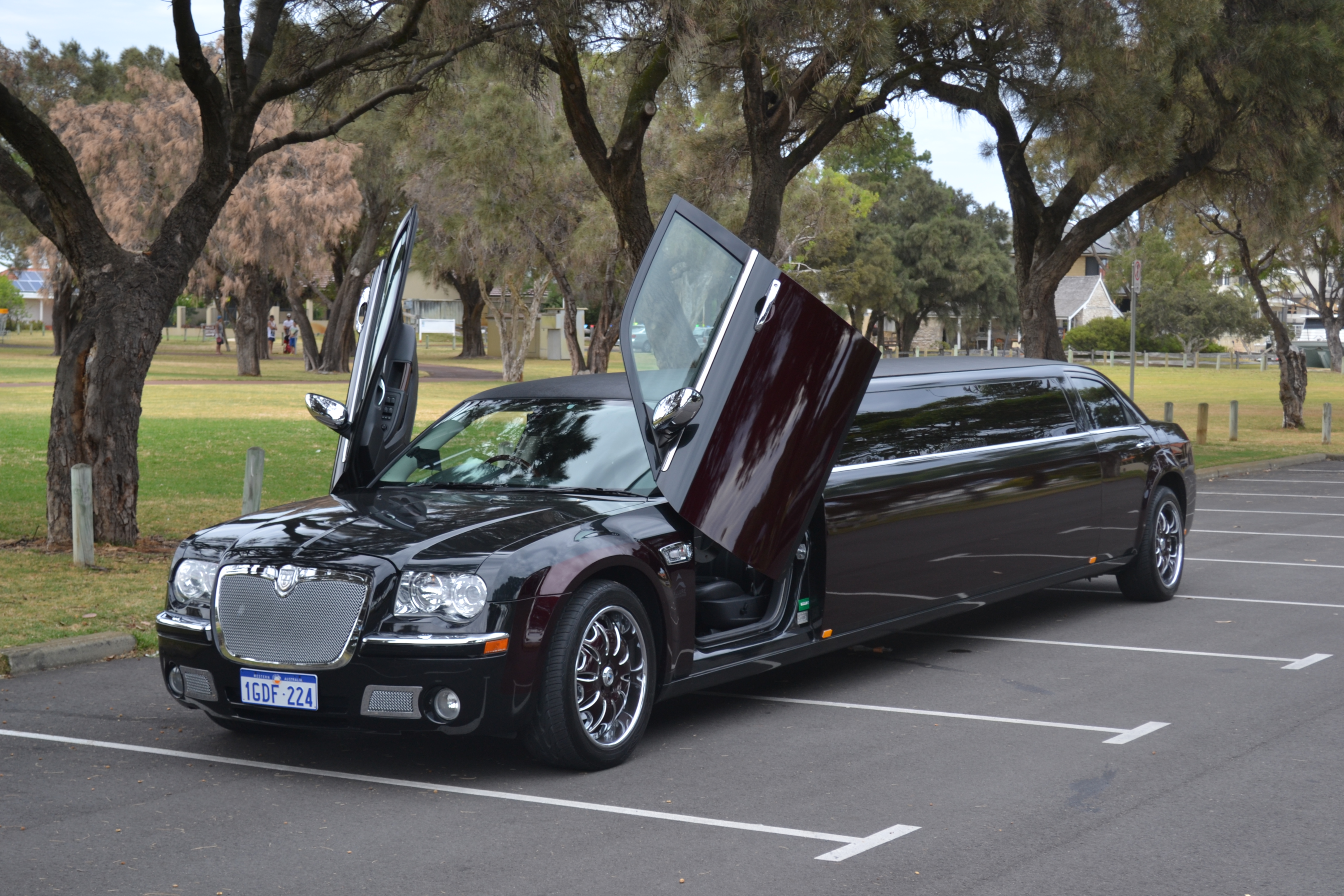 For limo hire in Perth, Allure Limousines is a prime choice when it comes to hiring luxury stretch limousines and Chrysler limos for special events such as weddings and corporate occasions.
This revered limousine hire service has an impressive fleet that guarantees comfort and class, perfect for individuals looking to treat themselves or their guests to something unique on the roads of Perth City with Hummer limos.
What's more, customer satisfaction remains at the forefront. Making them one of the most sought-after limo hire companies offering prompt chauffeur-driven service within the Joondalup area.
Their unrivalled selection includes Hummer limos which provide plenty passenger space while being extremely stylish mode transport allowing customers travelling experiences like no other For those who fancy a hummer limo hire in-limo rides, you can make bookings by contacting 0499003001.
Hiring an airport service from this award-winning limousine service would definitely create blissful memories especially if its during school ball festivities!
Finally , Allure Limousine offer firstclass services ensuring each person will enjoy luxuries travel they deserve without settling quality standards against rate costs.
Booking Your Joondalup Limo Experience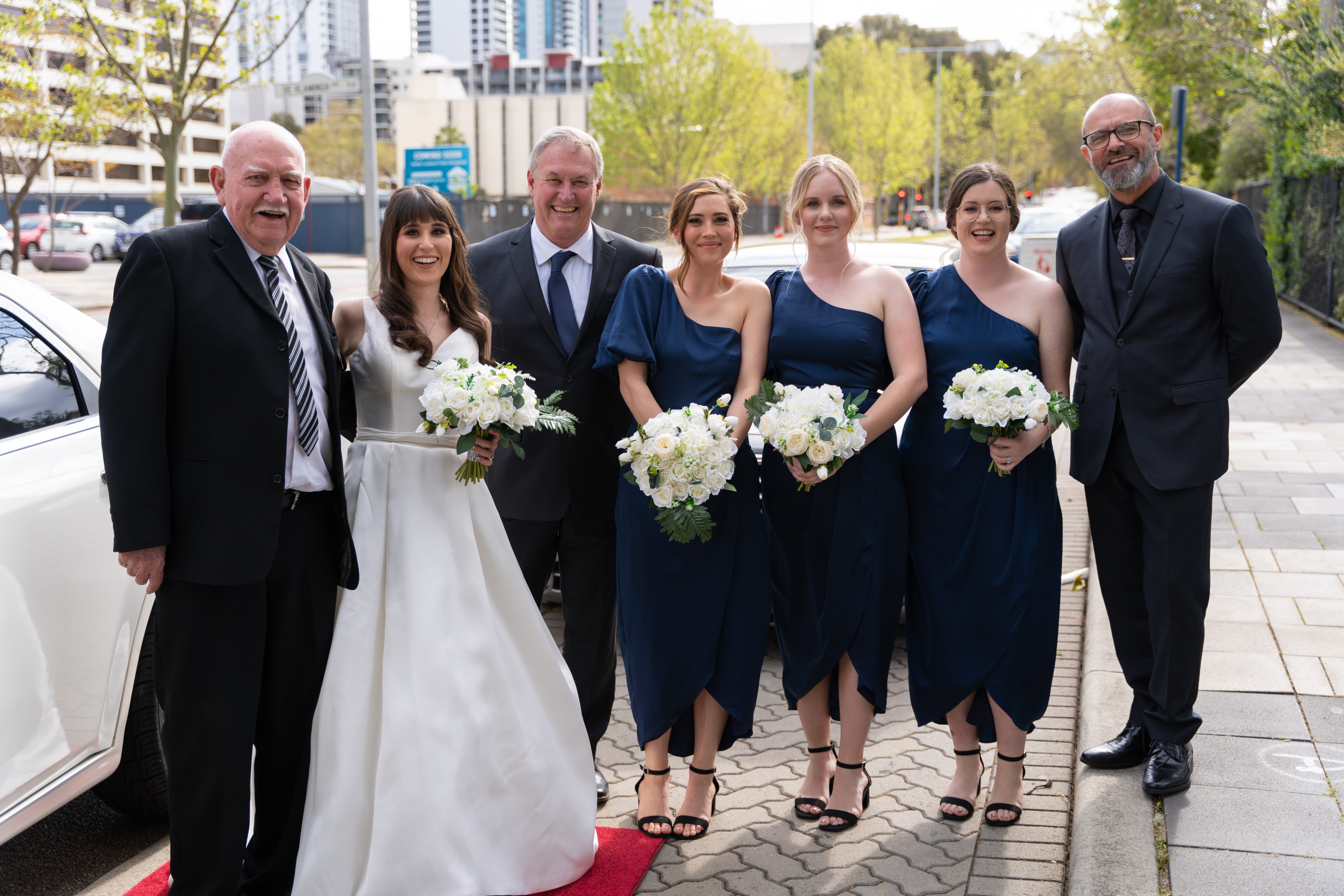 When looking for the perfect limo hire service in Perth, Allure Limousines is your go-to destination. They offer a wide selection of vehicles such as Chrysler and Hummer limos to cater to any special event – from school balls to weddings.
Their hummers have an ample interior capacity that can accommodate up 16 passengers at once, making them ideal for larger groups or occasions requiring extra space! Audi limos are also available with luxury options galore if you're planning something particularly sophisticated.
No matter what type of limo hire perth vehicle you choose, they guarantee top quality service all while offering competitive prices so customers get maximum value out of their money spent on hiring one of these magnificent machines!
With Allure Limousines Joondalup there's no doubt you'll be enjoying the ride wherever it takes you comfortably and luxuriously
Luxurious Interiors and Modern Amenities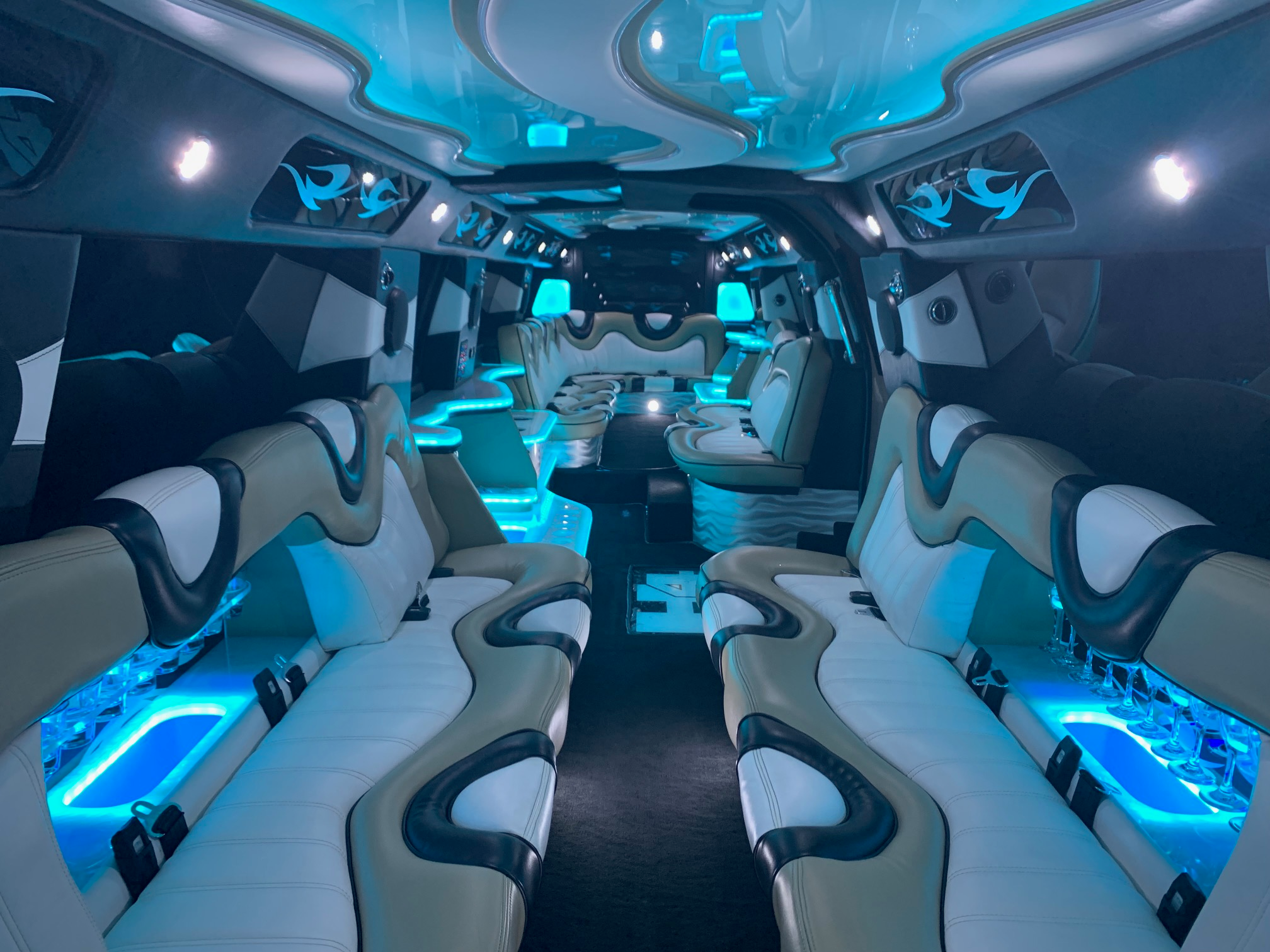 Embarking on a journey with Allure Limousines will surely transport you to an atmosphere of high-class and refinement. Each limousine in their fleet is outfitted with superb sound systems, LCDs, bars for entertaining guests and more – guaranteeing that the experience won't be lacking any luxurious comforts.
The interiors feature opulent leather seating combined with LED lighting as well as superior audio and entertainment systems – making them one of the premier options available when it comes to hiring limousine hire services here in Perth.
Apart from delivering supreme indulgence through its amenities, Allure prioritises passenger safety by incorporating seatbelts compliant to Australian Standard criteria whilst also providing cooling air conditioning units across each vehicle too.
Ensuring nothing but a soothing ride regardless if sipping champagne or celebrating your wedding day or any occasion together!
So leave all your worries behind and relax knowing these vehicles are immaculately maintained so your trip can go without complications leaving only memories filledwith luxuriant joy along the way
Perth Limo Hire Vehicle Variety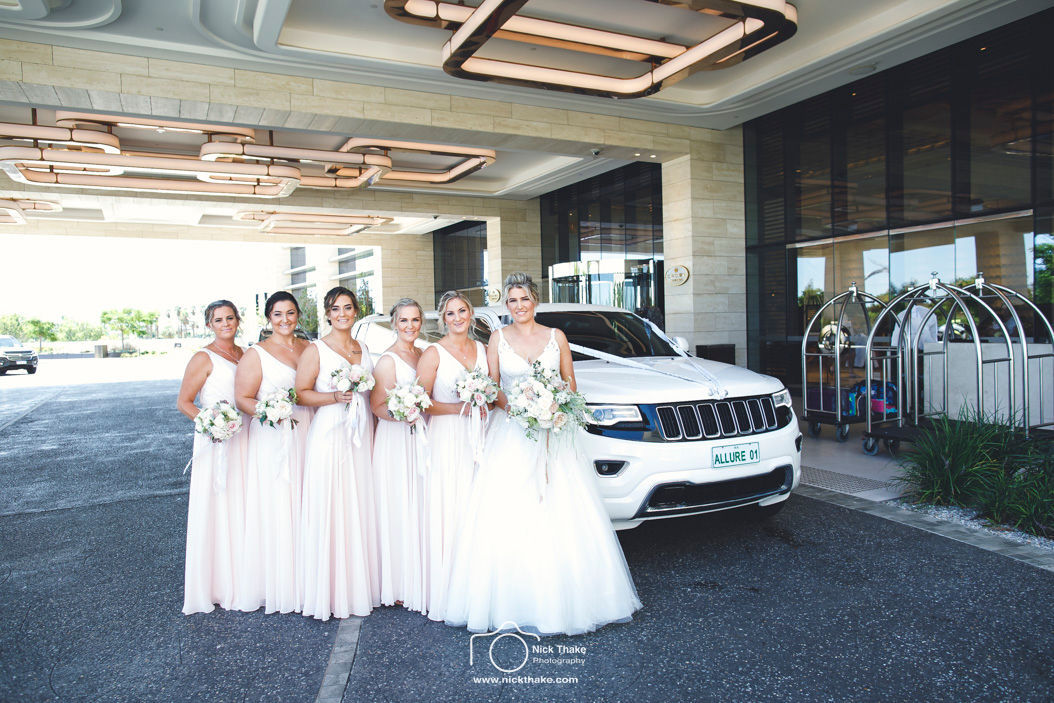 For any special event, Allure Limousines offers a comprehensive selection of luxury limos and stretch vehicles that can accommodate different sizes.
Stretch limousine options include the Chrysler 300C stretch limo, as well as Hummer Limousine variations with room for up to 24 passengers, while their 12-seater Chryslers are equipped with luxurious "Rolls Royce Rear Bridal Doors."
For those seeking something classic, they also provide vintage wedding cars like the 1957 Rolls Royce Silver Cloud or 1951 Rolls Royce Silver – giving you just what you need for your perfect celebration.
Evaluating the Perth Limo Chauffeur Service
At Allure Limousines, their experienced chauffeurs provide the very best in limo hire services. Their commitment to customer comfort and satisfaction is top notch as each of them are highly trained and possess a great wealth of knowledge on areas they serve, always guaranteeing safety.
This includes regularly maintaining vehicles with leather seating, air-conditioning or other luxurious amenities so every limo driver and passenger can enjoy audi limo in the most comfortable experience possible.
The selection process for these professional drivers ensures that only those who demonstrate impeccable service get chosen to represent this renowned company's standards across all its territories. Making sure every client feels safe while riding one of their exquisite cars .
Be it short trips around town or long outstation hauls – you'll find yourself rest assured thanks to Allure Limousine's trustworthy personnel whenever you decide go for a hiring option provided by them!
Customer Satisfaction
At Allure Limousines, they prioritize customer satisfaction above all else. They provide the highest quality service and luxurious limos to ensure that every experience is nothing short of amazing for the limousine service their clients.
This dedication has earned them a lot of positive reviews and National Wedding Awards which speak volumes about how much customers appreciate this company's exceptional service standards.
Although there have been some mixed opinions from certain guests, majority praise Allure Limousines because of great customer care responses, prompt emailing abilities and professional drivers who act as tour guides during the journey in Joondalup area.
As per feedback received from unsatisfied patrons, necessary changes are taken into consideration by Allure limousine hire service, so that improvement can be made accordingly on an ongoing basis with complete focus towards meeting client happiness objectives at any cost!
Apart from commitment to meet customer demands – additional perks offered by hiring this premium class vehicle include competitive pricing plans along with 100% money back guarantee if not satisfied!!
That means you can fully rely upon exclusive standard services combined top-notch vehicles & superior detailing capabilities provided by Allure when searching for a luxury car hire option while visiting
Why Choose Allure Limousines in Joondalup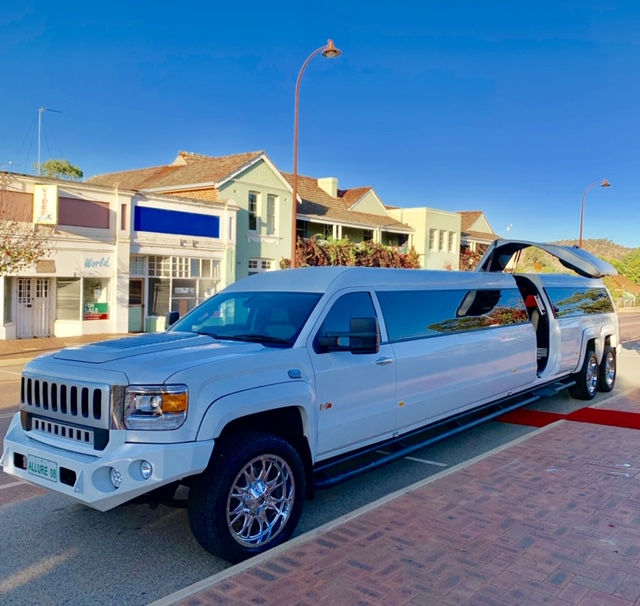 Booking a limo with Allure Limousines in Joondalup grants you an abundance of benefits. By selecting the best limo hire from their range of luxurious vehicles and experienced chauffeurs, along with their commitment to customer satisfaction, they guarantee a once-in-a lifetime experience no matter the occasion.
At Allure Limos, different packages are available, including transportation service for: anniversaries, wedding limousine, perth limo hire, birthdays, school balls events, winery tours or airport transfers as well as hens/bucks night celebrations.
No matter what your preference is, this company offers personalised attention that will leave an indelible mark on all attendees.
Choosing such luxurious ground transport means accessing exclusive comfort accompanied by style due to years of expertise within the industry at hand – making them your preferred choice when it comes to luxury travel needs in the Joondalup area!
Summary
For any special occasion with Perth Limo Hire, Allure Limousines in Joondalup is the perfect choice for a luxurious and stylish limo hire. 
With their extensive range of high-end Chrysler Limousines, vintage wedding cars and professional chauffeurs who guarantee customer satisfaction, you can trust that your event will be unforgettable when opting to use Allure's wedding limo hire. Make sure to consider them when organizing your next birthday party, parties or next celebration!
Frequently Asked Questions
How many people can comfortably fit in a limo?
Limousines are an ideal option for transporting large groups due to their capacity of eight up to ten passengers. They offer a comfortable journey experience with plenty of room available.
What types of events does Allure Limousines cater to?
For memorable special occasions, such as weddings, birthdays and anniversaries, Allure Limousines provides luxurious services for bridal parties, school balls, airport transfers for hens and bucks night out winery tours.
What vehicles are available in Allure Limousines' fleet?
Allure Limousines' fleet includes Chrysler 300C stretch limos, Hummer limousines, and stretch limousines and vintage cars such as the Jaguar Mk5 Sedans, 1957 Rolls Royce Silver Cloud and 1951 Rolls Royce Silver Wraith.
What amenities can I expect in an Allure Limousines vehicle?
Enjoy superior comfort with Allure Limousines' luxurious vehicles equipped with advanced sound systems, LCD TVs, mini-bars and leather seats. To enhance your experience, the car interiors are also outfitted with LED lighting and climate control for a pleasurable ride every time.
How can I book a limo with Allure Limousines in Joondalup?
Call Allure Limousines at 0499003001 to book your Joondalup limo experience – they'll take care of the rest!